Port Aransas, Rockport,& Victoria Roofing
Helping to restore the gulf coast after Hurricane Harvey. Work with expert insurance claims specialists to expedite that recovery process.
HURRICANE HARVEY RECOVERY – (361) 717-1250
We're working hard to get Port Aransas, Rockport, and Victoria, TX and the surrounding area roofs fully restored after such a devastating storm. All commercial and residential property owners have direct access to insurance claims specialists to help expedite the claims process.
INSURANCE CLAIMS

Work with almost all insurance providers, submitting required documentation on behalf of the property owner and responding to additional requests immediately.
ROOF REPAIR & REROOFS

Port Aransas, TX was one of the hardest hit locations by the hurricane. Roof repairs can be made as long as structural integrity is intact. Otherwise a new roof or reroof may be required. Our roofing specialists perform a 17 point inspection to determine the roof's condition.
SERVICE AREA

Expanded service area for Homeowners and commercial property owners/managers in Port Aransas, Rockport, and Victoria, TX and the surrounding areas.
Port Aransas, Rockport, Victoria Roofing Services

New Roofing
Re-roofing
Roof Repairs
24/7 Emergency Service
Insurance Claims
Hurricane Harvey Recovery
Roofing Types

Residential Roofing
Commercial Roofing
Green Roofing
Entertainment & Lifestyle
Historical Buildings & Homes
Commercial Roofing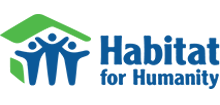 100 Years of Experience
Over 100 years of combined roofing experience.
Continuing Education
All roofers & installers attend mandatory continuing education classes, weekly, where they are updated with the latest installation techniques and industry research.

Manufacturer Certifications
We hold every over 25 certifications from the top manufacturers and industry associations.

Background Screening
Every roofer and installer undoes thorough background checks.

Training
Each roofer & installer has specialized training on installation, safety, and fabrication.

Licensed & Insured
We maintain our own build permits, licensing, and insurance that you can verify yourself.
100% SATISFACTION GUARANTEED

WARRANTY
All work is supported by a minimum 12 month workmanship warranty. For extra support and value, the BulletProof Roof Guarantee provides piece of mind and comes with any maintenance program.