COLLEGE STATION ROOFING
We design and build professional roofing systems in College Station, giving you the roof you want at the price you can afford.

GET DETAILED QUOTE
Schedule an appointment with roofing specialist today or tomorrow on normal business days. We build and design the right roof for your budget.
ECONOMY MEETS FLEXIBILITY
It's no surprise composition shingles are our most popular home roofing option. They offer the lowest installation costs, come in thousands of colors, and provide the financial flexibility and incentives home owners love.
DESIGN

Composition shingles come in 3 primary design styles: 3-tab, laminate, and premium. All come with lifetime warranties and can be color and texture matched to blend seamlessly for repairs or renovations. For new homes, composite shingles are versatile enough to compliment any architectural style.
FUNCTIONALITY

Each shingle type offer various benefits like hail impact resistance, energy efficiency (EngergyStar™), algae and mold prevention, and fire resistance.
INCENTIVES


Many insurance providers offer discounts and other benefits for fitting homes with fire and hail resistant homes. Tax reduction incentives are also available for qualifying roof using reclaimed and EnergyStar™ rated materials.
A LIFETIME OF PROTECTION
Metal roofing is a low maintenance, durable, visually stunning option with financial incentives that give it a competitive edge in the true cost of ownership. And on top of all that, it will last a lifetime.
DESIGN

Metal roofing offers a variety of styles and design options. Whether using metal shingles, tiles, panels or sheets, you can put on a look that ranges from modern to traditional and everything in between. No matter which direction creativity takes you, you can always count on a lifetime of durability metal roofing is known for.
FUNCTIONALITY

A professionally installed metal roof is a low maintenance roof. The inherent durability and imbedded sustainability of metal roofing products ensure big savings over time. Design it. Build it. Forget about it.
INCENTIVES


Most metal roofs offer at least one homeowner friendly property, hail, fire, algae resistance, and EnergyStar™ tax incentives. and other insurance discounts. When dealing with insurance discounts, we work hand in hand with your agent to make sure we adhere strictly to guidelines to ensure maximum benefits for every homeowner.
CURB APPEAL
Slate and tile roofing combines durability and beauty in a product that can adapt to any architectural style. You'll be the envy of your block with a roof that stands out as something truly unique.
DESIGN

Slate and tile roofs are the Cadillac of roofing systems. Protect your home in style with a product that will transform the status quo into something extraordinary. A slate roof is the definition of curb appeal.
FUNCTIONALITY

Slat & tiles roofs are inherently durable, offering resistances to hail and fire in addition to being energy efficiency and eco-friendly (recycled and reclaimed materials). Certain specialty tiles even scrub the surrounding air of harmful pollutants, converting them to lawn fertilizer when it rains.
INCENTIVES


The natural resistance of slate and tile to hail and fire are often covered under insurance discounts. EnergyStar™ rated tiles of glass, metal, ceramic, stone, or baked-clay are also often tax deductible.
A ROOF WITH A VIEW
Flat & low slope roofs are often associated with commercial buildings, but are just as often found in residential roofing as well. Flat & low slope roofs offer true accessibility and access which allows for a new lifestyle and entertainment space when a rooftop garden or patio is added.
Flat and low slope roofs have traditionally been reserved for commercial building applications, but are becoming increasingly popular in residential roofing as well. The versatility, affordability, and durability of a low slope roof allow for added functionality without sacrificing value.
DESIGN

Built-up roofs (BUR) in residential applications are great for designing additional exterior space. A flat roof offers opportunities for rooftop gardens, decks, green roofs and patios. You probably won't ever see the roof surface itself, rather the expansive 360 degree views a rooftop deck provides.
FUNCTIONALITY

Flat & low slope roofs are perfect for rooftop gardens, green roofs and water collection systems. Recycled water can be used for irrigation, and even be filtered for domestic water use. Green roofs not only look nice, but reduce the carbon footprint of your home and reduce lifetime energy costs.
FREQUENTLY ASKED QUESTIONS
If you need roof repairs or roof replacement, you are looking for a company with a reputation for quality work by using innovative techniques at an affordable price. You could ask for referrals from friends and relatives, which could give you some good usable information about a roofing College Station company's work process and installation reputation.
Trust is one of the most important factors when selecting a College Station roofing contractor. Ask any potential company to show proof of insurance, applicable licensing and professional roofing trade organizations. You also want to find a company that offers a strong warranty to ensure safe, efficient and long-lasting roofing performance.
WHAT ARE THE DIFFERENT ROOFING SYSTEM COMPONENTS?
Components of a roofing system include: protection against leakage; roof deck protection against wind-driven rain; effective attic ventilation to prevent excess heat and moisture; and of course a great warranty that is appropriate for the roofing materials you have selected.
HOW CAN I FIND RELIABLE COLLEGE STATION ROOFING?
The key to a great roof is to find the most reliable roofing company with: certified, professional installers; high standards of excellence; quality workmanship and exceptional customer satisfaction. Look for a College Station roofing company with many years of experience and hundreds of satisfied customers.
HOW IMPORTANT ARE ROOFING WARRANTIES?
A warranty is as important as the roof itself. This cover over your home protects you at all times; so you want a roofing warranty that will do the same thing – cover your purchase at all times and save thousands of dollars in the unlikely event that your roof experiences problems in the future.
WHY CHOOSE SCHULTE ROOFING FOR YOUR COLLEGE STATION ROOFING PROJECT?
Schulte Roofing describes their work ethic in the slogan 'Commitment to Excellence.' Others who operate in this area cannot begin to offer the same line of quality products, the same workmanship excellence or the industry's best warranty as The BulletProof Roof Guarantee®.
HOW DO I FIND THE RIGHT ROOFER?
ASK QUESTIONS

Ask for licenses, permits, references, examples of previous work, insurance documentation, BBB accreditation, and manufacturer certification. *Special note for College Station, TX: Ask your neighbors about their roofing experience, specifically the work process and installation reputation.
PAY ATTENTION TO DETAIL

Call and verify insurance, review all warranty documentation, verify proper licenses and permits. *Special note for College Station, TX: Use a verified, drug tested, and safety trained roofers that ensure a safe, fast, and professional roofing project. Manufacturer certification will help ensure your manufacturer warranty.
WEIGH YOUR GOALS & NEEDS


Work with a roofing contractor that has experience working in and around custom home builders and property construction companies. *Special note for College Station, TX: New communities are popping up every day. You can choose the roofer you want to design and build your roof, no matter the builder.
COLLEGE STATION ROOFING: CODE & PERMITS
College Station, TX and other areas that fall within Brazos county have very specific building codes regarding the type of materials and build processes that can be done in this part of the Brazos Valley.
A professional College Station roofer will already be familiar with these requirements and should be able to handle all licensing and permit requirements by the city of College Station, Brazos county, and the State of Texas.
College Station Roofing Services

New Roofing
Re-roofing
Roof Repairs
24/7 Emergency Service
Special Roofing Types

Green Roofing
Entertainment & Lifestyle
Historical Buildings & Homes
Commercial Roofing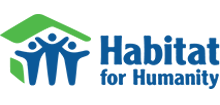 100 Years of Experience
Over 100 years of combined roofing experience.
Continuing Education
All roofers & installers attend mandatory continuing education classes, weekly, where they are updated with the latest installation techniques and industry research.

Manufacturer Certifications
We hold every over 25 certifications from the top manufacturers and industry associations.

Background Screening
Every roofer and installer undoes thorough background checks.

Training
Each roofer & installer has specialized training on installation, safety, and fabrication.

Licensed & Insured
We maintain our own build permits, licensing, and insurance that you can verify yourself.
SAME OR NEXT DAY
GET A QUOTE
100% SATISFACTION GUARANTEED

WARRANTY
All work is supported by a minimum 12 month workmanship warranty. For extra support and value, the BulletProof Roof Guarantee provides piece of mind and comes with any maintenance program.