COLLEGE STATION ROOFING
Building designer roofs in your local College Station neighborhood. Request an appointment to start your roofing experience today. Our trained professionals are ready to build your designer rooftop.


Traditional Style With Distinct Results
Composition roofs are the most common type of roof on the market today. These roofs are comprised of composition shingles that are available in a wide range of color options. Homeowners typically are delighted by the versatility of this roof type, and roofers appreciate the ease of installation. The combination of versatility and low installation costs continues to help perpetuate the composition roof's popularity.
The Design
Our composition shingles are available in three different design styles: 3-tab, dimensional, and premium. The 3-tab design has a flat, uniform style and the shingles are lightweight. A dimensional style, however, creates a layered look and each shingle is a bit heavier. College Station Roofing's premium offers homeowners a chance to install a rooftop that appears to be made of slate rock or wood shake.
Impressive Functionality
All of our composition shingles offer various benefits. Options include hail, fire, algae, and mold resistance as well as energy efficient EnergyStar™
Great incentives
Most of the major insurance providers we work with offer special discounts and other perks for equipping a home with area specific benefits. In addition, tax reduction incentives are currently available on qualifying roofs equipped with EnergyStar™ rated materials.
Immense Protection
Homeowners interested in a durable roof may thoroughly enjoy the perks of a metal roof. This aesthetically pleasing roof type works as an active shield against the elements that can consistently provide homeowners with the protection they need. Other perks of a metal roof include financial incentives that are lavish enough to give this roofing option a competitive edge in the industry.
Exquisite Design
Each house deserves a unique roof. Make your home's shield against the elements personalized by discovering which style and design you find appealing. Regardless of whether you seek a modern or more traditional style, the versatile metal roof can be engineered to create the ideal look you are going for.
Logical Investment
By professionally installing a metal roof, homeowners can equip their home with a lifetime of protection. This effective barrier between your house and mother nature is surprisingly almost maintenance free. A metal roof's durability and practical design make it easy for homeowners to accrue big savings over time.
Useful Incentives
The majority of our amazing metal roofs offer more than a lifetime of protection. Metal roofs also offer additional added perks, such as hail, fire, and algae resistance. Other substantial benefits include EnergyStar™ tax incentives and insurance discounts from most major providers. Our professional staff works hard to procure the available insurance discounts that are offered by your agent. We vigilantly adhere to the guidelines to ensure the maximum potential benefits and savings are obtained.
Curb Appeal
Upgrading the style of your house is easy to achieve with the tile and slate option. This sophisticated roof type effortlessly combines durability and beauty for a remarkable look you can be proud of.
Textured Design
If you are ready to don your home with a highly decorative and durable roof, consider installing this rooftop. The textured design of the tile and slate roof instantly enhances a home's aesthetic beauty. Our roofers take great care when engineering the optimal design for your home. We want to highlight the unique features of your house and provide you with a wonderful roofing experience.
Multifaceted
Dependable, durable, and fun to look at, this roof type offers more than amazing looks. The tile and slate roof has a plethora of other benefits too. Homeowners may enjoy this roof's hail, fire, mold, and algae resistances throughout the year. Environmentally friendly features are included as well. Tile and Slate roofs are energy efficient as well as eco-friendly. Each individual piece included in the installation of this roof type is made with recycled and reclaimed materials. College Station residents concerned about air quality may appreciate the unique cleansing qualities of this roof type. Specialty tiles designed to reduce the amount of pollution in the air are available.
Monetary Perks
The numerous benefits of a tile and slate roof type have not gone unnoticed by insurance providers. Which is why homeowners are rewarded with insurance discounts for utilizing the natural hail and fire resistance of this roof type. Our government also offers tax deductibles for installing this EnergyStar™ roof as well.
A Roof With a View
Typically, the flat and low slope roof is installed on commercial buildings. We are working towards changing that by providing homeowners this luxury roof option. Flat roofs unlock numerous opportunities for fun activities and hobbies thanks to the additional floor space created. Add in the potential for breathtaking views and it is easy to see why homeowners thoroughly enjoy this versatile roof style.
Somewhat Leveled
A built-up roof, or BUR, is one of the least expensive ways for homeowners to expand their household. The exterior space created by installing a BUR can be used by homeowners to safely indulge in their favorite past time, such as gardening or stargazing.
Beneficial Design
A flat and low slope roof can be outfitted by homeowners with a water collection system. The recycled water can be used for gardening irrigation or possibly filtered for domestic use. With a lush garden atop your roof, you can help to reduce the carbon levels and increase energy expenses over time.
Frequently Asked Questions
Providing Quality Answers to College Station Residents
When in need of roof repairs or a total roof replacement procuring the highest quality for the lowest monetary value is ideal. Homeowners seeking a company that can provide this type of roofing service are seeking a reputable company using innovative techniques, such as Schulte Roofing. We work hard to continuously evolve our roofing skills.
Our goal is to provide a wonderful roofing experience that College Station residents want to share with their friends and family members. By consistently adhering to the Schulte Roofing Commitment to Excellence, we are able to retain our focus on building quality roofs time and time again.
What are the Components of a Roof?
A good roofing system is comprised of various components that work together to protect your home. The most commonly known component is the outer layer. This surface level provides protection against leakage and can be curtailed to improve environmental issues. Another component is effective attic ventilation. Without proper air flow above your household, excess heat and moisture can build up to dangerous levels.
How Do I Know You Are Reliable?
We take pride in providing the great residents of College Station with the best roofing experience possible. When we arrive onsite for our in-depth roof inspection, our roofer will provide you with a detailed quote and professional recommendations. Utilize this information, as well as our certified credentials, to find out more about our company and the roofing process.
Schulte Roofing stands behind our quality workmanship and exceptional customer satisfaction. Give us the green light when you are ready to take the next roofing step.
Are Roofing Warranties Really That Important?
Although we stand behind our craftsmanship, unforeseen issues can occur, be it a manufacturer issue or something else. With a roofing warranty, you can rest assured that your roof and home are covered should one of these unfortunate events occur. Our roofing warranties can potentially save you thousands of dollars in repairs and are available in various lengths to suit the needs of your home.
Why Should I Choose Schulte Roofing?
'Commitment to Excellence' goes beyond just a slogan. It accurately portrays our work ethic and dedication to becoming the leading company in the roofing industry. We want to provide the wonderful residents of College Station with a high-quality roof they can be proud of. Entrust your roofing project to the only company capable of offering homeowners The BulletProof Roof Guarantee®.
How Do I Identify The Right Roofer?
Request More Information
When choosing a roofer for your roofing project, make sure that the company you are speaking with has the appropriate licenses, permits, and manufacturer certification. Without this valuable information, any inexperienced roofer can attempt to roof your home. Research the company you are interested in and evaluate their professional portfolio and previous work experience.
Take Note of Inconsistencies
If you are presented with insurance information, call and verify with the provider. Make sure the roofing company is legit and steer clear if they are unverifiable. Review all of the warranty documentation, license, and permit expiration dates. Irreputable roofing companies may try to use low-quality materials that expire soon to pocket additional money.
Survey Your Options
Figuring out the best course of action to take for your roofing project can take time. During an emergency situation, this may not be an option. Be sure to hire a College Station Roofing Company that has verifiable credentials and experience working with property construction companies.
If you are having your house custom built, bear in mind that you can freely choose who roofs your new home. This fact can potentially save you thousands of dollars as well as provide you with the substantial protection you need
Adhering to the Mandatory College Station Codes and Permits
Areas that fall within Brazos County have very specific building codes. These regulations cover which type of materials may be used and how they are implemented during the roofing process. We adamantly adhere to the codes mandated and encourage homeowners to verify our permit information.
Any professional College Station roofer that is worth their salt will already be familiar with the aforementioned regulations. The roofer in question should also be able to handle all of the licensing and permit requirements needed to roof in our community.
College Station Roofing Services

Brand New Roofing

Total Re-Roofing

Important Roof Repairs

24-Hour Emergency Services
Additional Roofing Options
Green Roofing

Entertainment and Lifestyle

Historical Buildings and Homes

Commercial Roofing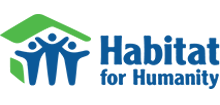 100 Years of Experience
Collectively, we have over 100 years of roofing experience

Staying Updated With The Latest Roofing Techniques
Our roofers and installers are updated on the latest roofing trends each week during Schulte Roofing's mandatory classes. During these team meetings, we actively discuss useful tips, industry news, and time-saving installation techniques.


Current Manufacturer Certifications
Our team holds over 25 certifications from leading manufacturers and industry associations to provide homeowners with a quality roofing experience.


Our Unique Background Screenings
Every member of our staff undergoes a thorough background check before joining our roofing team.

Professional and In-depth Training
ECollege Station Roofing's professional roofers are rigorously trained on the entire roofing process. Rookie roofers are introduced to the safety rules and installation process before actually acquiring on-the-job training.


Insured, Licensed, and Ready to Roof
We take pride in staying up-to-date with all of our paperwork. Documentation required to work in the College Station neighborhood, such as build permits, licensing, and insurance, is verifiable by homeowners.

Survey
The Roofing Style Guide
Check out our portfolio to discover the perfect roof type for your home.

1Commitment to Excellence

Backed By Warranties
Our craftsmanship is covered with a minimum 12-month workmanship warranty. Homeowners interested in procuring additional coverage may be interested in our extended warranty programs, such as the BulletProof Roof Guarantee.