Composition Roofs
Compositions roofs are the most commonly seen residential roofing products. They look how you want them to look and protect how you want them to protect. There are literally thousands of options, all coming with the lowest installation costs we offer.
Manufacturer warranties on shingles range from 20 years to a Lifetime.
Shingles are improved to prevent algae and moss growth, UV degradation, and to resist cracking, splitting, and blistering.
Some composition shingles are energy efficient and qualify for an Energy Star™ rating. Check with your roofing professional for more details on optimizing your home to be energy efficient.
Some shingles now offer Class IV impact resistant ratings – the highest rating offered in roofing products to combat hail and other impacts.
20 YEAR
A tough, one-piece shingle ideal for situations where the highest quality roofing products are needed at an economical price. Fiberglass composition, 196 lbs. per square, UL Class A fire resistance, and a 20 year limited warranty.
25 YEAR
Economy shingle with a laundry list of features: 25-Year limited, transferable warranty, fiberglass construction, 60 mph limited wind warranty, UL Class A fire rating, and algae protection available.
30 YEAR
With added impact resistance, this traditional three-tab shingle offers a level of protection that's far from ordinary. This includes UL 2218 Class 4 rating, fiberglass-based construction, 230 lbs. per square, UL Class A fire resistance, and a 30 year warranty.
3-Tab shingles are the most economical of all roofing materials. They have single layer construction with 3 tabs on each individual shingle and are available in a variety of brands, colors, options, and warranty length. Select colors and brands may qualify as energy star rated or impact resistant.
TIMBERLINE® NATURAL SHADOW®
Value and performance with a natural wood-shake look. This is a fiberglass asphalt shingle with a lifetime limited transferable warranty, Smart Choice® Protection – 10 Years, 130 mph limited wind warranty, StainGuard® algae protection, and rated Class A fire – UL 790.
TIMBERLINE HD®
Features GAF's "High Definition" color blends and enhanced shadow effect for an authentic wood-shake look.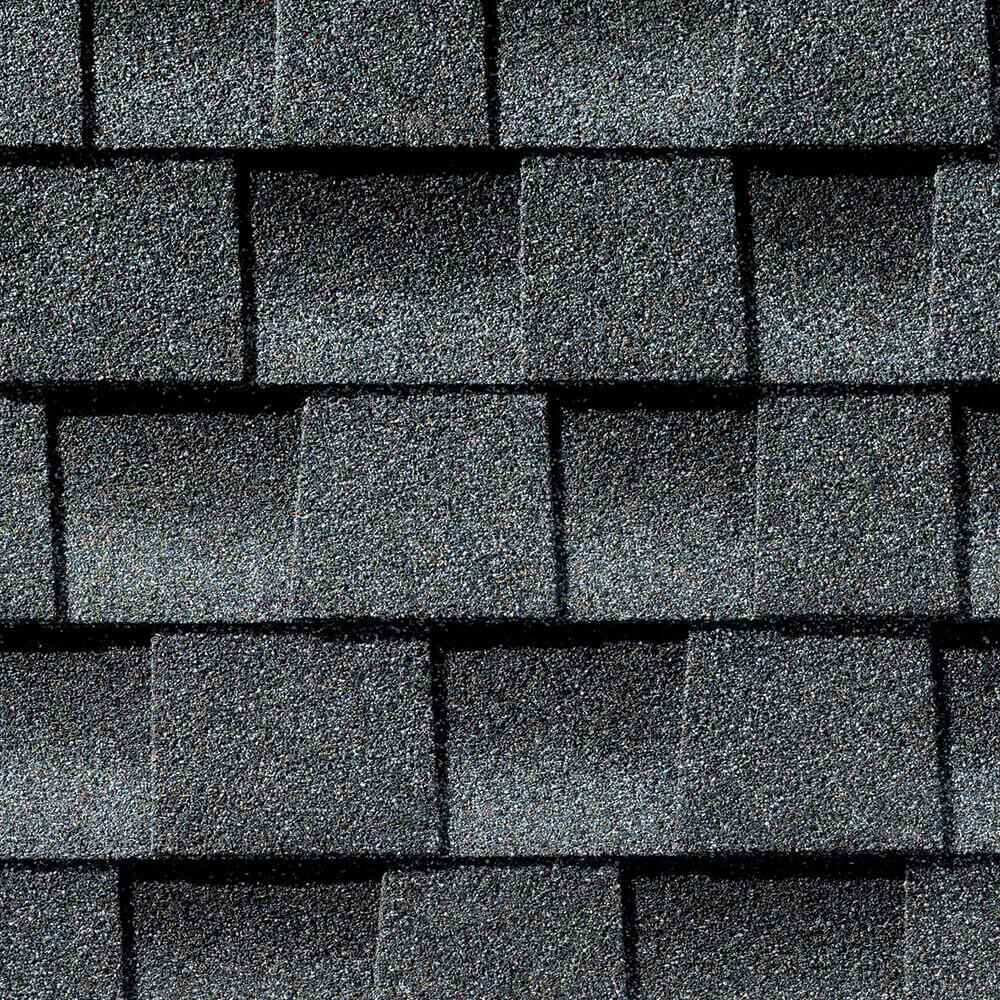 TIMBERLINE ULTRA HD®
Up to 53% thicker, Timberline Ultra HD® shingles feature GAF's "High Definition" color blends and enhanced shadow effect for an ultra-dimensional look on your roof!
Laminate shingles produce a different look from the traditional 3-tab shingle. They are made to give the appearance of wood shingles while offering better protection and longevity. GAF was the original manufacturer of laminate shingles – often referred to as Timberline shingles (though Timberline is the brand of the product, not the type). They are also known as architectural or dimensional shingles.
GRAND SEQUOIA
Give your home a rugged wood-shake appearance with a Class IV impact rating, Class A fire resistance, and wind resistance up to 130mph.
GRAND CANYON STORM
Add noticeable depth and dimension to your home. Comes with stain guard protection, 130mph wind resistance, Class A fire protection, possible insurance benefits, and non-prorated warranty for the first 10 years.
MONACO
Recreate the look of European clay tile at 30% of the cost. Features include a wind resistance rating up to 130mph, possible insurance reductions, Class A fire protection, and a complete manufacturer's warranty (1st 10 years are non-prorated).
Premium shingles are the top performing line of composition roofs. They are built to outlast any other shingle type on every feature with articulated style unlike anything else on the market. Premium shingles last the longest, look the best, and have the most diverse choices of any composition shingles.
GET A DETAILED QUOTE
Get the most accurate pricing with a complete inspection at your earliest convenience.
Speak with a Roofing Specialist

3-Tab vs Laminate vs Premium
Having a hard time deciding which type of composition roofing is best for your home? There are a lot of factors to consider for your roof based on your goals, price, quality, longevity, etc. Speak with a roofing specialist to find the right roofing materials for your budget.
Bryan | College Station | Navasota | Region