COLLEGE STATION ROOFING COMPANY
Building elegant roofs for beautiful homes since 1994.
Navigating through the Insurance Process
Finding out that a roof has been damaged can be pretty stressful. Homeowners trying to reduce further damage typically need to quickly find a reputable roofing company, maintain their daily routine, andhandle insurance paperwork. Enduring this entire process can be worse than actually discovering the roof damage.
For over two decades, we have strived to reduce this stress. Our inspectors, roofers, and insurance specialists understand the entire roofing process. We know when to contact insurance agents and what to anticipate from each provider. Having experience with all major insurance providers continues to help us expedite the roofing process, from the initial inspection to the nail retrieval clean up.
Accentuate Your Home or Business
Regardless of whether a house has textured or smooth exterior walls, our quality selection of roofing styles can be custom made to properly highlight your home.
Established Protection
Procuring a quality roof for your home is an investment. Installing a rooftop from your local College Station Roofing Company guarantees your investment is backed by solid warranties. The inventory we use to build roofs with is covered by each product's original manufacturer warranty, regardless of which type of roof style you prefer. These warranties confirm that the products we use are unquestionably high-quality.
In addition to the manufacturer warranties, we back our craftsmanship with a minimum 12-month workmanship warranty. We provide this peace of mind to alleviate doubt and establish a strong relationship with our customers. Custom warranty lengths are available for homeowners to purchase based on their needs and chosen roof style.
For example, our BulletProof Roof Guarantee® offers homeowners the best warranty program available on the market today. It includes a plethora of benefits, such as The No Blame-Game Guarantee, that we proudly stand behind.
Should I Get a Roof Maintenance Plan?
Without any dire interference, a quality rooftop can adequately shield your home for years. Unfortunately, unpredictable things can and do occur. Having a roof maintenance plan provides you with a way to monitor your roof's status. Doing so can alert you to a minor issue that has the potential to become a big problem later on.
Does it Matter When I Replace My Roof?
Yes. Replacing your roof as soon as possible is a terrific way to save money on repairs. Thanks to the delightful weather in College Station, homeowners can repair or replace their roof comfortably throughout the majority of the year. The only exception is during Spring. Inclement weather occurs more frequently during this season, which can inhibit or delay the roofing process.
Which Roof Style Suits My Home Best?
Equipping a roof style that enhances the aesthetic beauty of your home is challenging. Fortunately, our professionally trained roofers have years of experience matching the exterior walls of a home to custom-made roof styles. We take pride in creating the jealousy inducing curb appeal you have always wanted for your home. When you employ College Station Roofing Company to handle your roofing project, rest assured that we will isolate the ideal roof and work closely with your insurance agents to successfully craft the look your home deserves.
Why is Schulte Roofing the Right College Station Roofing Company For Me?
We respect our customers, their roof, and home. Once your home is properly equipped with a shield against the elements, our roofers take the time to retrieve all of the stray nails and excess debris accrued during the roofing process. To us, the project is simply not complete until this professional task is complete.
Homeowners interested in entrusting a local roofing company can take advantage of Schulte Roofing's unique expertise. We stand alone as the only roofing company capable of providing the industry's best warranty program: The BulletProof Roof Guarantee®. This program is a true testament to our high-quality craftsmanship and dedication to each rooftop we have serviced.
Our diligent roofers are well established in the community via the roofs we have worked on and participation in local events. The reputation we have nurtured over the years is why we are known as the #1 roofing company in Brazos Valley. We have earned this title through our workmanship, honesty, and respect. Schulte Roofing's effort to provide top-tier roofing experiences time and time again is a business practice we hold dear.
To confirm that these valuable attributes are genuine, meet with one of our professional roofers. Ask questions and bring up your concerns for the project. Any reputable College Station roofer should be able to provide adequate answers as well as address the issues presented. Schulte Roofing can achieve this task. We even put all of our recommendations, offers, and guarantees in writing.
Is There a Useful Guideline on How to Choose a Roofing Company?
Yes. The following list is comprised of tips that homeowners may not consider when shopping for a local roofing company.
Be Leery of Low Bids – When taking bids on a roofing project, it is very tempting to go with the lowest offer. (Especially since we all appreciate a time-sensitive deal.) Bear in mind that there is a reason why these bids are so low. For example, the company may be new and vicariously inexperienced. This can lead to an inappropriate time schedule and tragically miscalculated estimation of expenses that leave you paying more at the end. Or the company may even cut corners and use inferior products to meet the unprofessionally low budget. This can lead to a seemingly never-ending nightmare for homeowners.
Get Credentials – After gauging the average amount for your roofing project, the next step is to narrow down the list of potential candidates. An efficient way to achieve this is by verifying the roofing company's private information. Ask to see the company's permits, licenses, manufacturer certification, and insurance documentation. Be sure to call and verify the insurance to confirm the legitimacy of the business behind the scenes. When purchasing all of the warranty documentation, thoroughly review every paragraph. Avoiding these steps may put you in a situation where you hire a company that does not have your best interest in mind.
Check Out Their Work – Established roofing companies will have roof examples in a portfolio. Each image showcases the craftsmanship and versatile skills of the company's roofers. These pictures provide a verifiable peek that may be both enlightening and useful. For example, if a roofing company claims to roof a home and an inquiry with the homeowner disproves this, you may easily remove that particular roofing company from your list of options. In addition, a roofing portfolio may reveal the true potential of what your home will look like once the project is complete.
Feel free to use this guideline while considering which College Station Roofing Company is right for you. Schulte Roofing aims to provide all of the beautiful homes in College Station with elegant roofs that homeowners can be proud of. Our reputable company backs all of our work up with warranties and a 100% Satisfaction Guarantee. Get started on your next roofing project by scheduling an inspection with Schulte Roofing today.
Professional Roofing
We want to provide quality services that cover all of College Station's roofing needs. Currently, our roofing specialties include the following.
Residential and Business Roof Repairs – During our roof inspection, we may discover that the damage done to a homeowner's roof is isolated. In such events, we want to make sure customers can save money by simply repairing the area rather than install a whole new roof. Our expert roofers have the experience needed to properly match the required repairs to the colors and textures of your roof.
Reroofing and Adding Protection – Over time, rooftops can erode due to inclement weather, heat, freezing temperatures, water, and high winds. After we properly assess the status of a roof, we may discover that a total re-roof is required. In such an event, we may make professional recommendations on how to prevent a recurrence of the original roof issue going forward. This may include the latest roofing protection available on the market.
Rooftop Inspections – Properly assessing the damage done to your roof is important. Without an in-depth evaluation, any previous damage that has gone unnoticed may create more severe roof issues in the future. To get an accurate gauge of your home's status, we will do a thorough analysis of your roof.>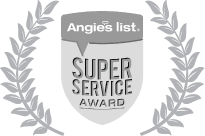 GET DETAILED QUOTE
We will inspect your roof, ask for your preferences, show you your options, and then provide a detailed quote custom fit to your home or building.
Speak with a Roofing Specialist

Can't Decide?
What roof type are you looking for? Whether you choose composite, metal, tile, flat and low slope, or you just don't know yet, Schulte's got you covered. That's one of the reasons we've been voted the #1 Roofing Company in College Station, TX for the past 6 years. We build and design the right roof for you and your budget and walk you through every step of the way.